We're fully aware of the enormous number of photo editing apps that exist on Android. That's why we always try to highlight ones that offer different features than we're used to seeing, like PORTRA, or regularly updated pacesetters, like Fotor Photo Effect Studio. Today, we're here to talk about vimage, an app that stands out in the Android catalog for turning your static photos into moving images, photos with just a subtle bit of movement. 
If you want to see an example of the results you can get with vimage, it's as simple as doing a quick search of the hashtag #vimage on Instagram to see the possibilities this app offers. That said, don't let it intimidate you with these impressive looking images: vimage is actually really simple to use. All you need is a little imagination and an image you want to use. You can find one in your gallery or take one using the camera from within the app. 
The photo editing process is a piece of cake, really. You have a bar that you can slide left or right in each one of the available settings: brightness, saturation, contrast, etc. All the typical features, including rotate and crop. After that, you can move on to the unique part of the app: the effects.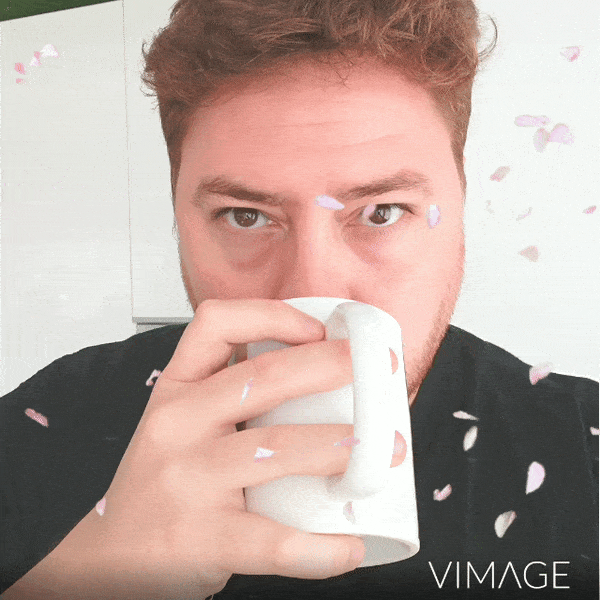 You have a catalog of more than 70 effects that you can use and the variety of these is so huge that it would be silly to name them all. But you can add a simple moving object to the image or more subtle effects, and give your images more of an impact, like rising steam or rain drops. These effects can be adjusted slightly and you can even use two different ones in your photo.
The effects in vimage are pretty impressive and yet, easy to add to your images. It's one of the best ways to create this type of moving image thanks to how simple it is to get great results. If you're hard up for ideas, you can always take a look at other users' creations within the app itself. In short, it's an efficient tool for creating unique images to add to Instagram or wherever else you share photos.
vimage for Android on Uptodown [APK] | Download